2020 Destinations: Greece &
Christmas Market Cruise on Danube River
2021 Destinations: Peru
(scroll down to see destination information)
Travel to Greece - November 7-15, 2020
 9 days, 7 nights with flights, hotels, and meals included
Greece, the cradle of western civilization, beckons with amazing wonders, ancient antiquities, sun-filled days, and lively nights for all to enjoy. On this splendid journey, experience the mystery and mystique of Greece's ancient ruins – from Athens' Acropolis and the New Acropolis Museum to the impressive Corinth Canal; from ancient sites of Mycenae and Epidaurus to Delphi, home to the famed oracle and to the breathtaking Meteora Monasteries.
FROM $3,099 | View the brochure 
USE BOOKING CODE: B002527
Christmas Market Cruise on the Danube - December 2-10, 2020
 9 days, 7 nights with flights, hotel, River Cruise (Frankfurt to Vienna) and meals included
Enjoy this magical time of year as Europe's countries hold steadfastly onto Old World holiday tradition and transform into fairy-tale Christmas settings. The sights and sensations of the holiday season are everywhere. Set sail with us on the Amadeus Queen for a beautiful trip down the Danube River from Frankfurt, Germany to Vienna, Austria. Choose your size and style of state room before they are gone.
FROM $3,695 | View the brochure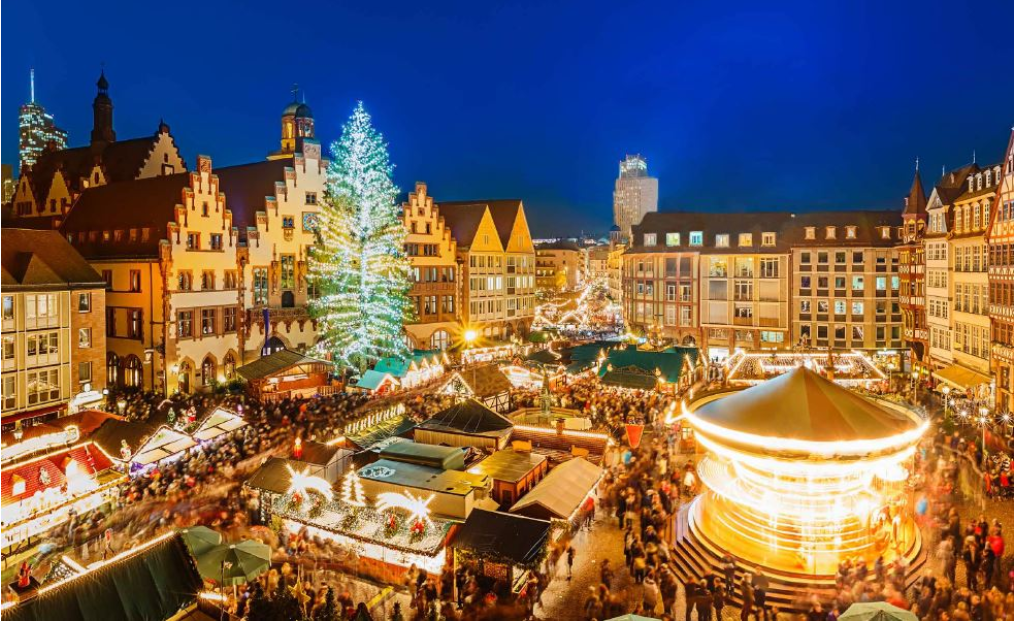 Travel to Peru - May 8-16, 2021
 9 days, 8 nights with flights, hotels, and meals included
Discover Peru's dazzling highlights: Lima, Machu Picchu, the Incan wonders of Cusco and much more. With a culture and history as diverse as its countryside, Peru offers travelers unmatched adventure and moments of heightened emotion.
PRICE: Available Soon | Brochure COMING SOON
USE BOOKING CODE: B002524
Previous International Trips
Egypt 2019
Land of the Pharaohs 
Travelers spent 10 days, 8 nights, on a journey to Egypt, a nation of biblical proportions and epic history. They experienced the fascinating stories of the ancient world, touring Cairo's medieval mosques, the gargantuan pyramids of Giza, grandiose Karnak and the Luxor temples, treasures of Tutankhamen's tomb, and the Valley of the Kings. With an expert Egyptologist guide, they cruised the mighty Nile River aboard the deluxe vessel for 4 nights and spent 4 nights at the luxury hotel in the cosmopolitan Cairo. Some travelers extended the trip by 3 days adding on an exploration of Alexandria.
Colombia 2018
Colombia is a country transformed and transforming, and in recent years it has reclaimed its high ranking on the "must see" lists of ever so curious travelers. Our journey through this magical country includes a visit to culturally rich cities of Bogotá, Medellín and Cartagena, and an exploration of pioneering coffee farms, and spectacular Cocora Valley National Park. You will also have an opportunity to meet local people and their communities, and learn about their daily lives, and how the history of gold and conflict has shaped their livelihood.
China 2010, 2012, 2017 and 2019
Our Chamber has partnered with Citslinc International, a company with more than 25 years of experience in China tours, to take groups of Chamber members, business and community leaders, and friends on four nine-day trips to China.
Travelers visited Beijing, Suzhou, Hangzhou, and Shanghai; enjoyed a roasted Beijing duck dinner, a morning boat cruise, and a traditional Chinese music show; and toured sites including Tiananmen Square, the Forbidden City, the Great Wall, and the National Embroidery Institute.
Cuba 2015 and 2016
In 2015 and 2016, our Chamber partnered with Central Holidays, a company with 40 years of experience to take a group of Chamber members, business and community leaders, and friends on a nine-day trip to Cuba. Travelers visited four cities, including Havana. They enjoyed interactions with local Cuban people and built relationships with fellow travelers, while visiting a host of historic sites.