Buy Local this Holiday Season
"When we spend it here, we keep it here, so let's keep it local!"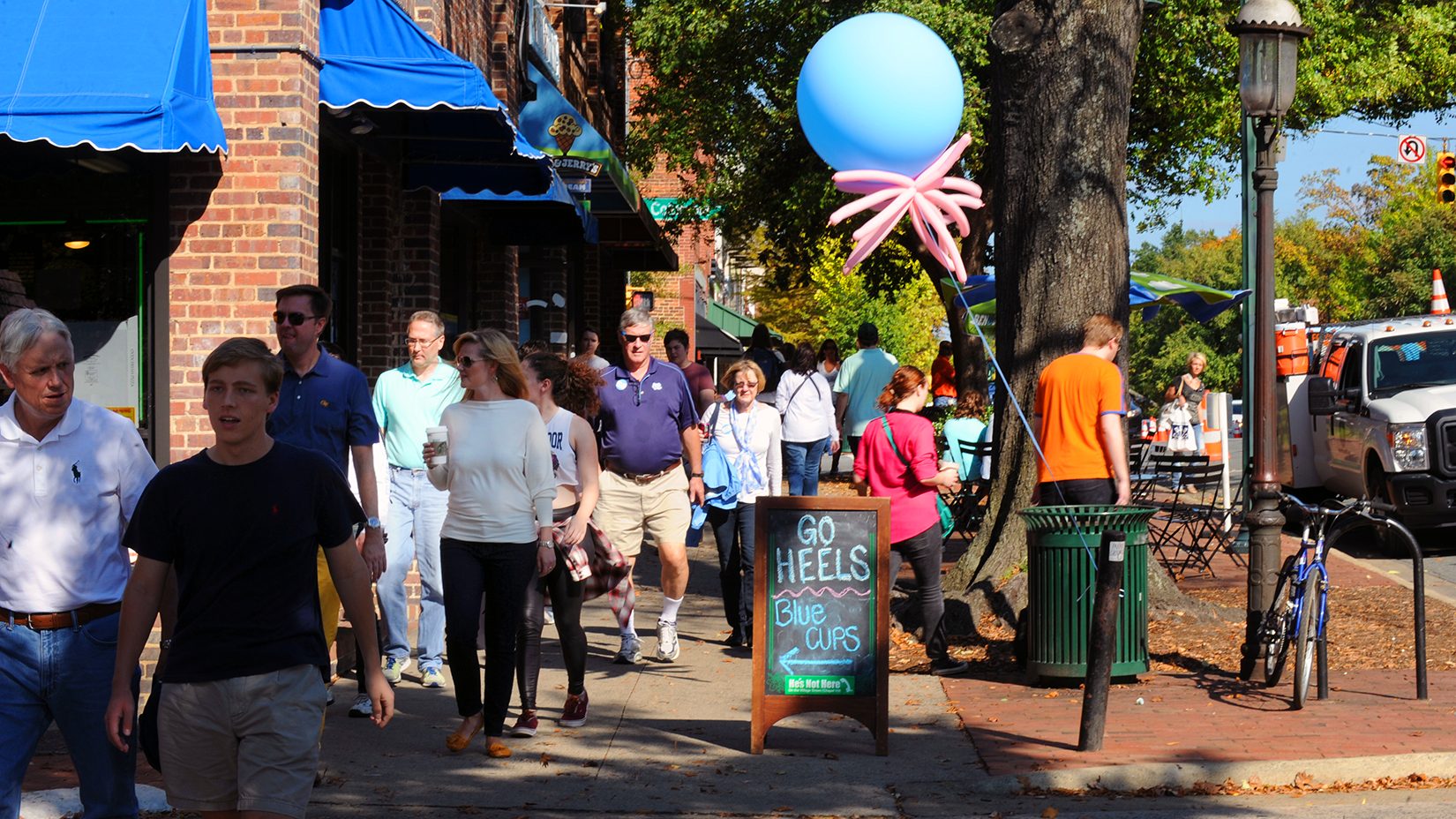 Photo Courtesy of Orange County Visitor's Bureau
What: The Chamber and the Carrboro Business Alliance (CBA) invite you to #shopsmall and #buylocal this holiday season.
Why: Every time you make a purchase at a local business, you support local jobs and help preserve the local character of the community.
Fact: 67 cents of every dollar spent at a local business stays in the community (Small Business Economic Impact Study, American Express).
When: Support small, local businesses this entire 2023 holiday shopping season, especially on Small Business Saturday, which is the Saturday after Thanksgiving (11/25). Help us turn Monday (11/27) into Local Cyber Monday and send serious love to our local nonprofits on Giving Tuesday (11/28).
Dates to know:
Saturday, Nov 26: Small Business Saturday, an annual day to #ShopSmall
Monday, Nov 28: Local Cyber Monday. Join the Chamber and CBA in making it Local Cyber Monday.
Tuesday, Nov 29: Local Giving Tuesday. Join the Chamber and CBA in making it Local Giving Tuesday.
Saturday, Dec 2: The Inclusive Business Holiday Market at Extraordinary Ventures in Chapel Hill from 10am-1pm.
Sunday, December 3: Carolina Inn Holiday Market and Bier Garten is a European style market with a nod of southern flare with vendors from all over the state who are selling hand crafted yuletide gifts from chocolates, to jewelry, to ornaments and more along with a festive tent for craft beers, mulled wine, and signature cocktails – all from 12pm-4pm (also on Dec 10 and Dec 17).
Friday, Dec 8: Carrboro Annual Holiday Tree Lighting featuring music and local schoolchildren from 6-7pm at Carrboro Town Hall.
Saturday, Dec. 9: Chapel Hill Carrboro Community Holiday Parade at 10 a.m. in downtown Chapel Hill and Carrboro
Actions - If you are a small business owner or manager:
Learn more about Small Business Saturday and get your business added to the Small Business Saturday Map.
Download free, customizable Small Business Saturday assets.
Update your google listing so shoppers can find you and your store hours.
Follow the Chamber on social media (facebook, twitter, instagram) and use the hashtags #ShopSmall, #BuyLocal, and #LocalMatters.
Feature your holiday gift ideas online, which The Chamber can help promote!
Actions - If you are a local resident:
Join Chamber staff and commit to buy 100% of your holiday gifts from small, local businesses this holiday season. Shop in-person; order online for shipping, delivery, or curbside pick-up; buy gift cards, services, and experiences; and shop at the farmers' markets and sign up for a CSA.
Buy local online. Visit The Chamber's Member Directory to find a local businesses by category, especially on Local Cyber Monday (11/27).
Decide to donate to local charities on Giving Tuesday (11/28).
Spread the local love with a positive online review of a local business.
Encourage others to shop small this holiday season.
Contact: For questions, contact Chamber Director of Communications and Business Development, Aury St. Germain, at (828-674-8982) (cell) or astgermain@carolinachamber.org.