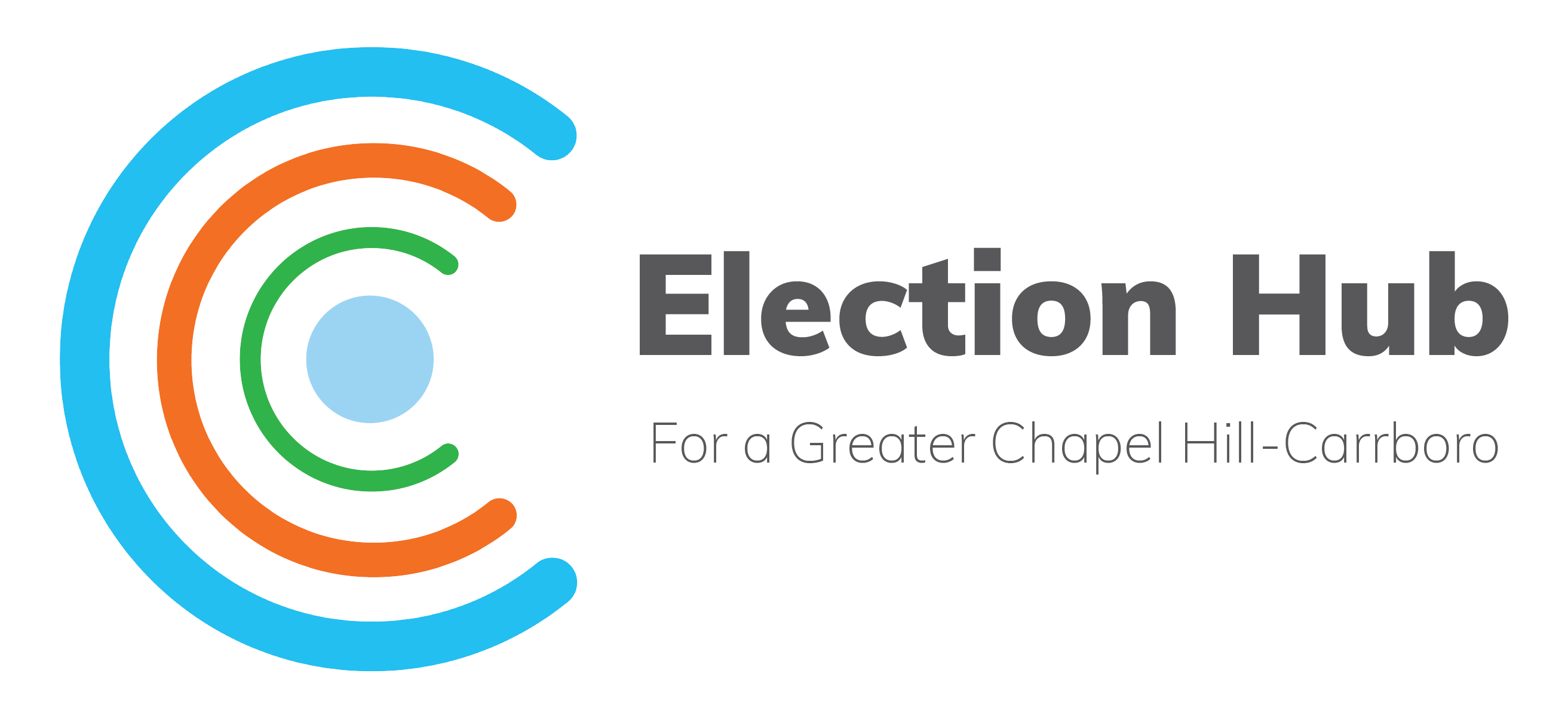 The Chamber's Election Hub is your one-stop shop for information about who and what is on your ballot and where and when to vote. 
---
Election Updates 
2023 Election: Stay tuned for updates on the 2023 elections and, in the meantime, make sure you are registered to vote.
2022 Election: Review the North Carolina 2022 General Election results (NC State Board of Elections), review the local election coverage (Chapelboro.com), and scroll down for a full summary of The Chamber's 2022 election engagement.
---
About The Chamber's Election Engagement  
Chamber Activation: The Chamber engages in Primary and General Elections to ensure Chamber members and friends have the information they need about the candidates and the process before they cast their votes.
Annually, The Chamber activates the Election Hub, which is a one-stop shop to share timely election information, and hosts The Candidates and Elected Officials Forum (part of the Critical Issues Series).
When relevant, The Chamber conducts candidate surveys to reveal candidate positions on issues that matter to the local business community. Past candidate surveys: Orange County Commissioners 2020, 2018; Chapel Hill Town Council 2021, 2019; 2017; and Carrboro Town Council 2021, 2019, and 2017.
Contact: For questions about the Chamber's election activation, contact Chamber Vice President for External Affairs, Katie Loovis. For additional election information, contact your County Board of Elections (Orange County, Chatham County, and Durham County) and/or the NC State Board of Elections.
---
The Election Hub is curated by Katie Loovis, Vice President for External Affairs, The Chamber For a Greater Chapel Hill-Carrboro. Contact Katie with questions about elections, government affairs, public policy, or advocacy.