Inter-City Visit and Leadership Conference (ICV)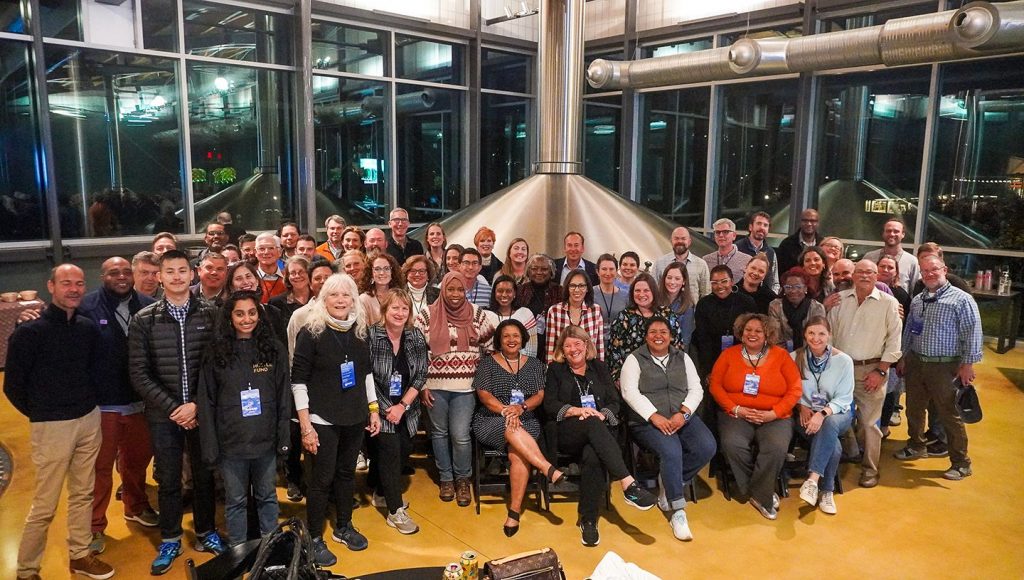 75 Local Business, Community, Healthcare, and Education Leaders Joined The Partnership for A Sustainable Community for ICV 2022 in Asheville, NC.
What: The Inter-City Visit and Leadership Conference 2022 (ICV 2022)
When: Monday, Oct 24, 2022, through Wednesday, October 26, 2022
Where: Asheville, NC with a stop in Winston-Salem to explore the Innovation Quarter. 
Who: The delegation included 75 business, government, nonprofit, and education sectors leaders from Greater Chapel Hill-Carrboro/Orange County, NC.
Why: To learn from the experiences of another community, better understand our own community assets, and build relationships among each other to help us address our local challenges
Objectives: ICV 2022 focused on the following ten learning objectives and prioritized equity throughout the program.
Increasing Affordable Housing

Focusing on Downtown Development and Redevelopment

Addressing Youth and Student Success

Accelerating Innovation and Entrepreneurship

Improving Workforce Development

Planning Community Land Use

Elevating Climate Action

Strengthening Community Partnerships

Investing in Public Infrastructure

Reconnecting
History: The Chamber For a Greater Chapel Hill-Carrboro and its nonprofit affiliate, the Partnership for a Sustainable Community, coordinate the biennial ICV for a delegation of ~75 local leaders. Over the last 30 years, we have visited Anne Arbor (MI), Greenville (SC), Madison (WI), Bloomington (IN), Boulder (CO), Athens (GA), Lexington (KY), Lawrence (KS) and had a wonderful trip to Asheville in 2010. Scroll down to learn more about these previous experiences and outcomes.